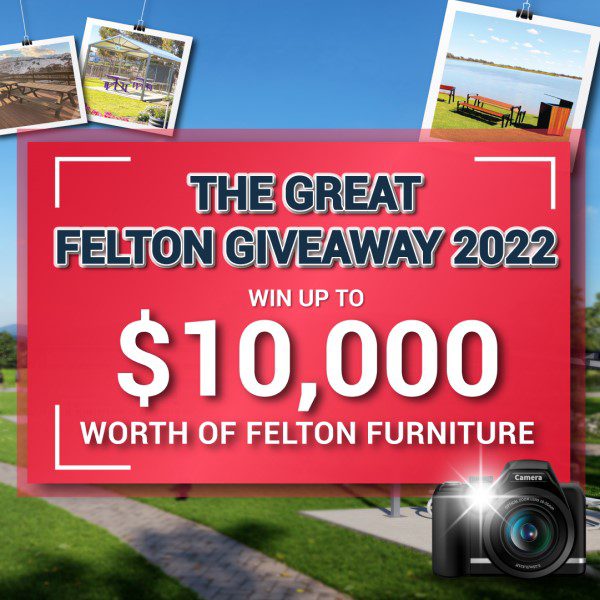 The Great Felton Giveaway 2022 is now closed
The Great Felton Giveaway Competition 2022 is now closed. Thanks to all who entered.
Winners will be announced shortly.
Ready for some inspiration?
See how others have transformed their outdoor areas with Felton outdoor furniture.
Whatever your location, or organisation Felton have outdoor furniture to turn your outdoor spaces into meeting places.
NEW TO FELTON? KEEP IN TOUCH WITH WHAT'S GOING ON!
Be the first to know about our competitions and keep up to date with Felton news and offers. Enter your details below