School Blast High Pressure Water Blaster
High Pressure Cleaning and Sanitisation for Schools and Venues
Are you looking for a way to keep outdoor areas at your school, sportsground, showground or venue clean and safe? Do you need help meeting government COVID daily cleaning recommendations for schools? Our NEW multi-purpose School BlastTM Water Blaster can assist, offering high pressure cleaning and sanitisation for schools and venues.
The School Blast is a
mobile, self-sufficient unit
with a 400 litre water tank and quality Honda motor.
No attachment to water or power supplies required.
Its multi-purpose functionality means you can use the School Blast for high pressure cleaning with water, or use the inbuilt foam cleaning gun for effective sanitisation and germ elimination
Suitable for use on ALL outdoor surfaces, it removes sticky grime, dirt and germs in an instant. Save time and keep your school or venue clean and safe with this premium all-in-one outdoor high pressure cleaning and sanitising unit. Your groundsperson's best cleaning asset!
Buy the School Blast for Only $9095
The mobile, self-sufficient School Blast can be used to clean and sanitise all outdoor surfaces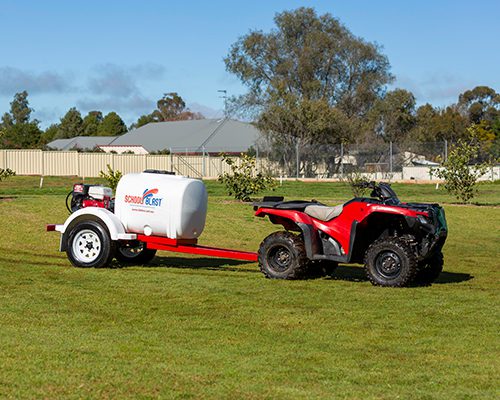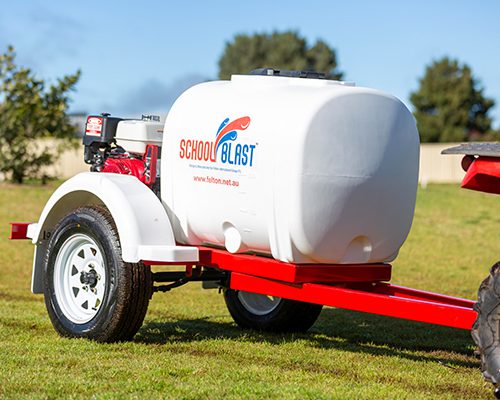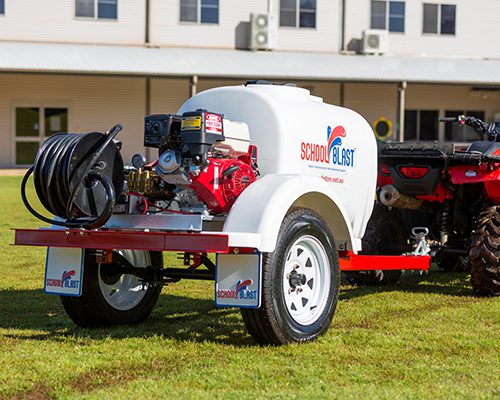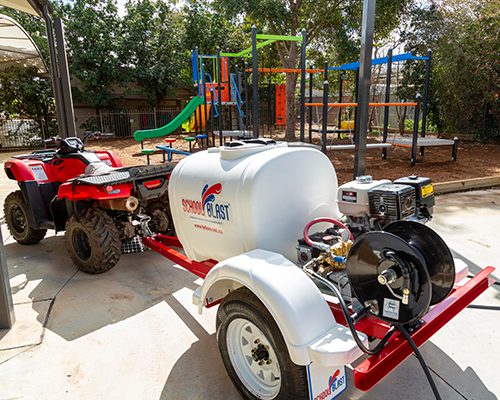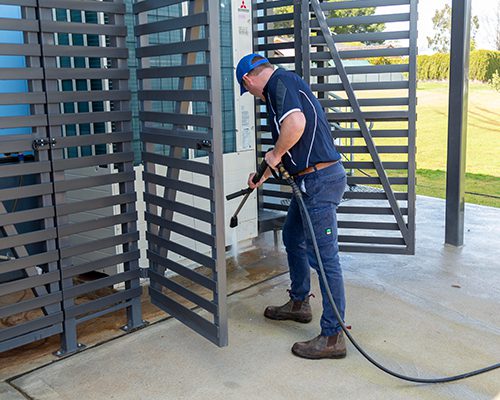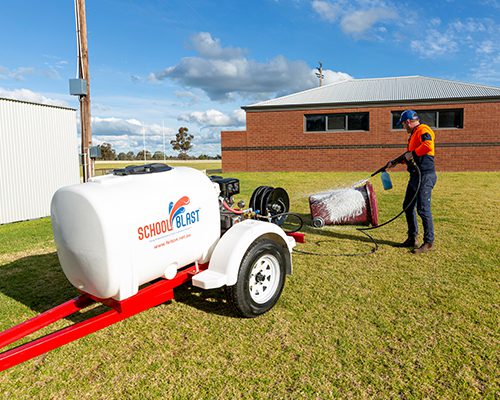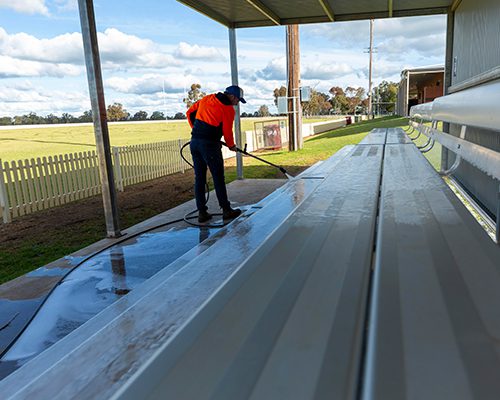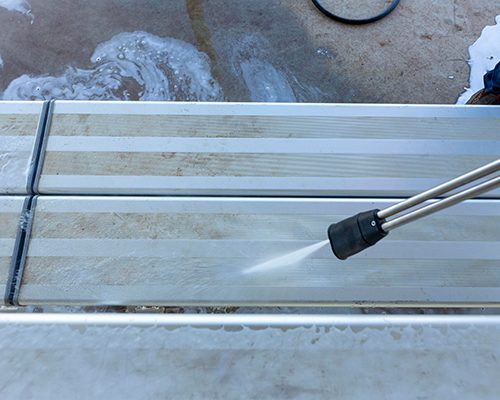 See how the School Blast makes a difference! Take a look at the Before and After!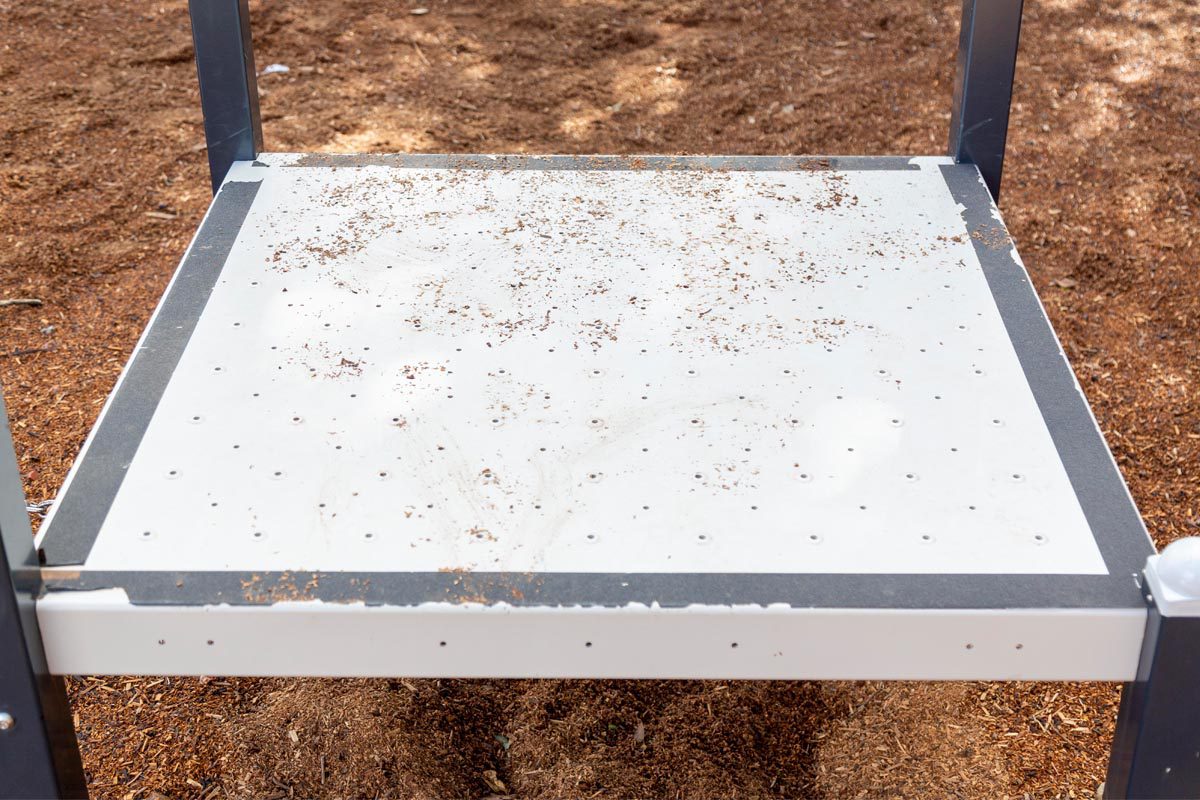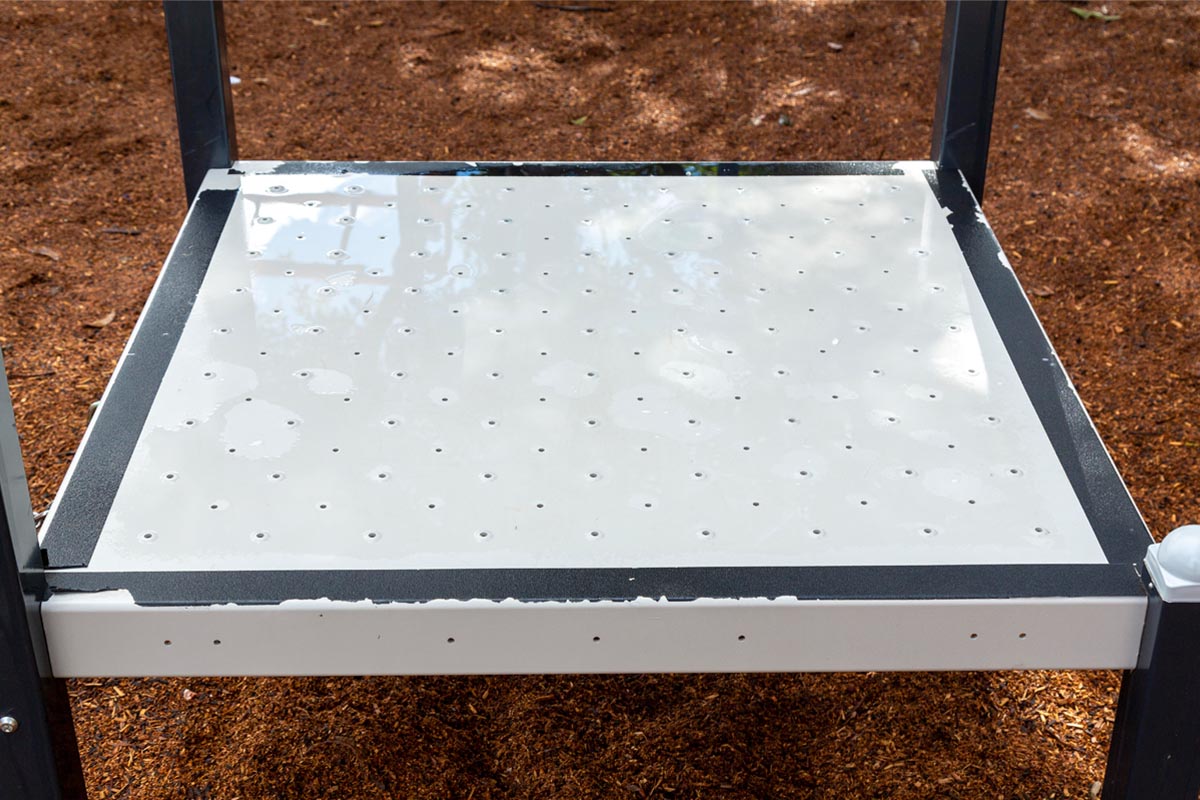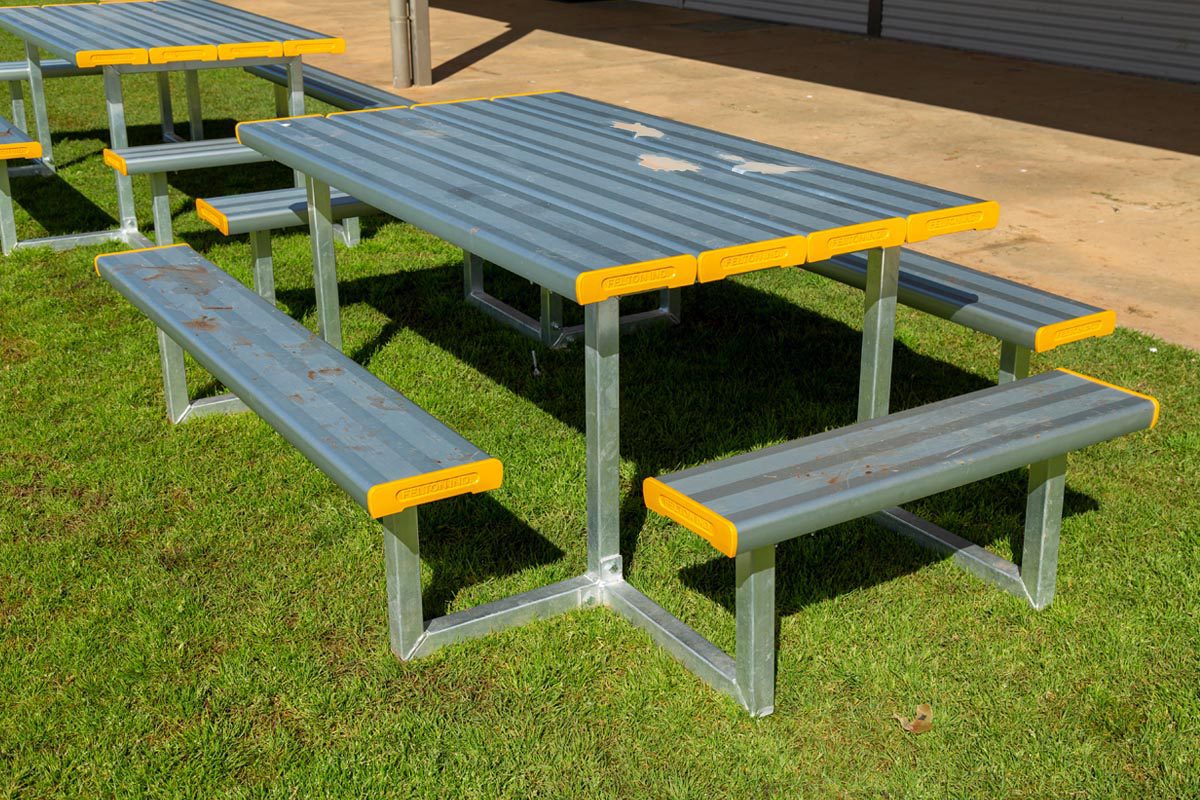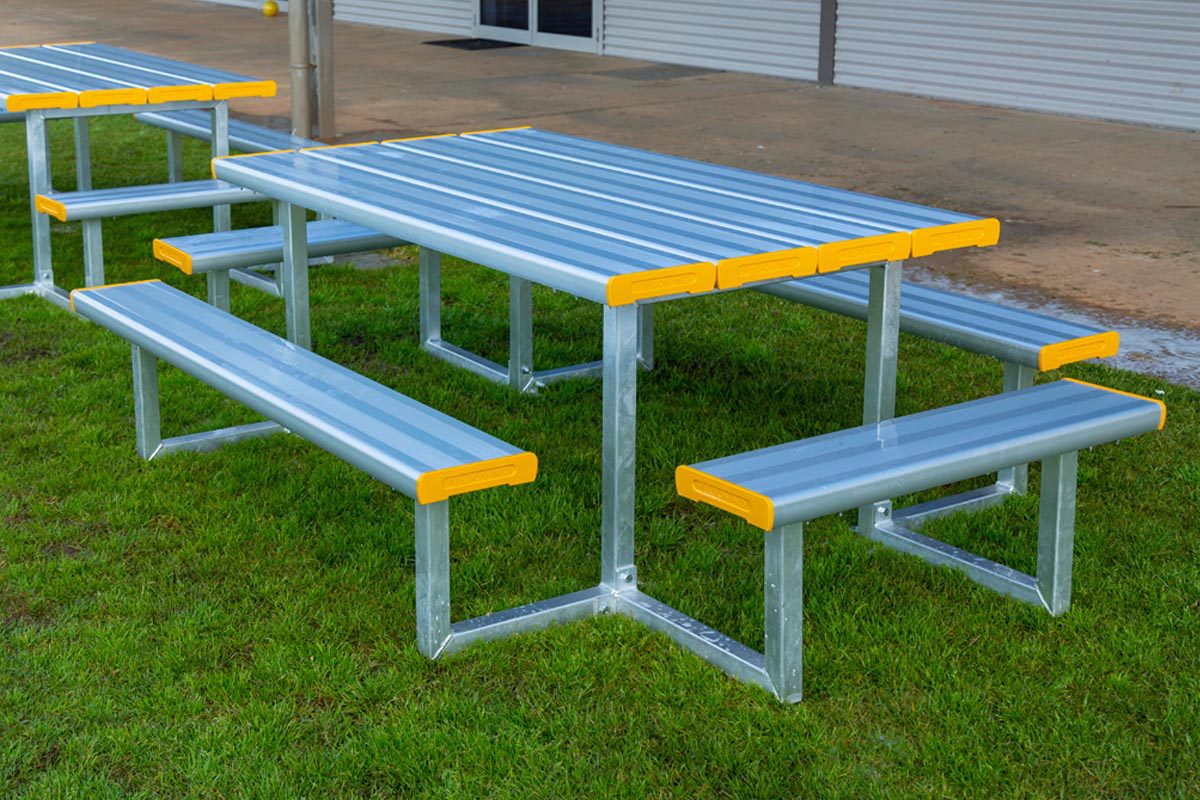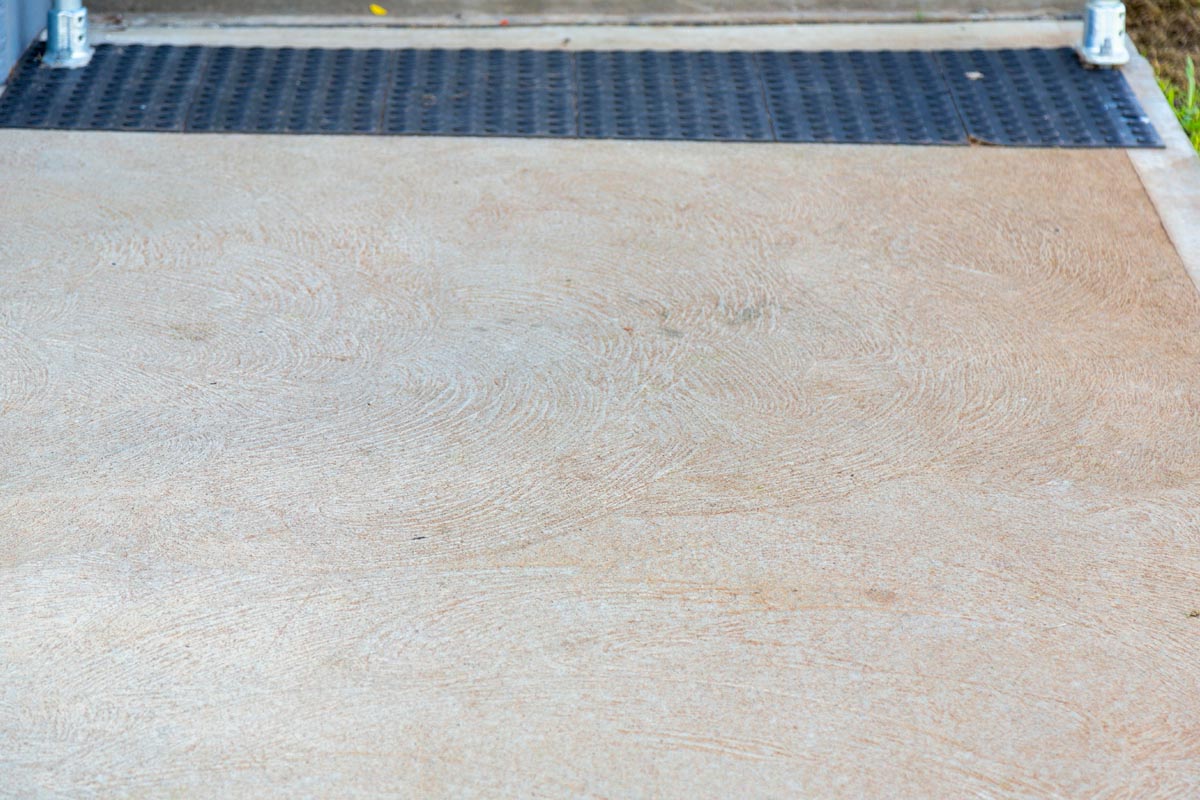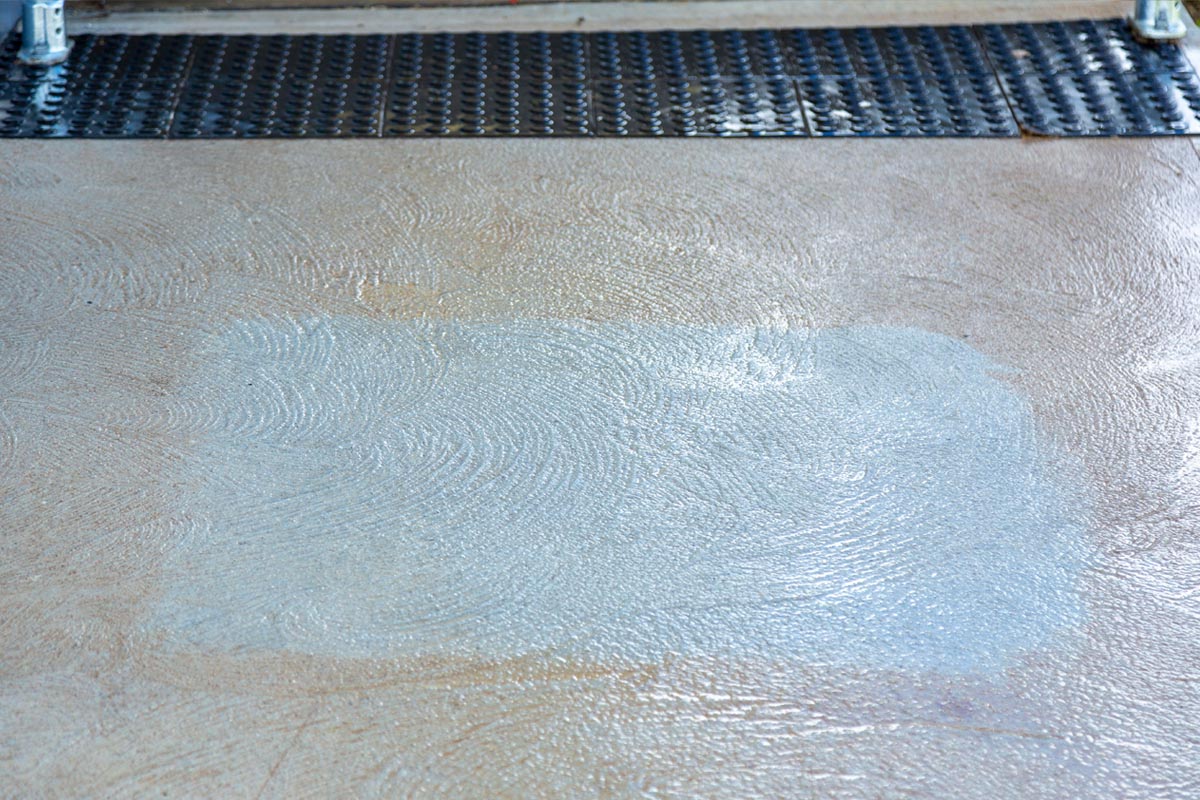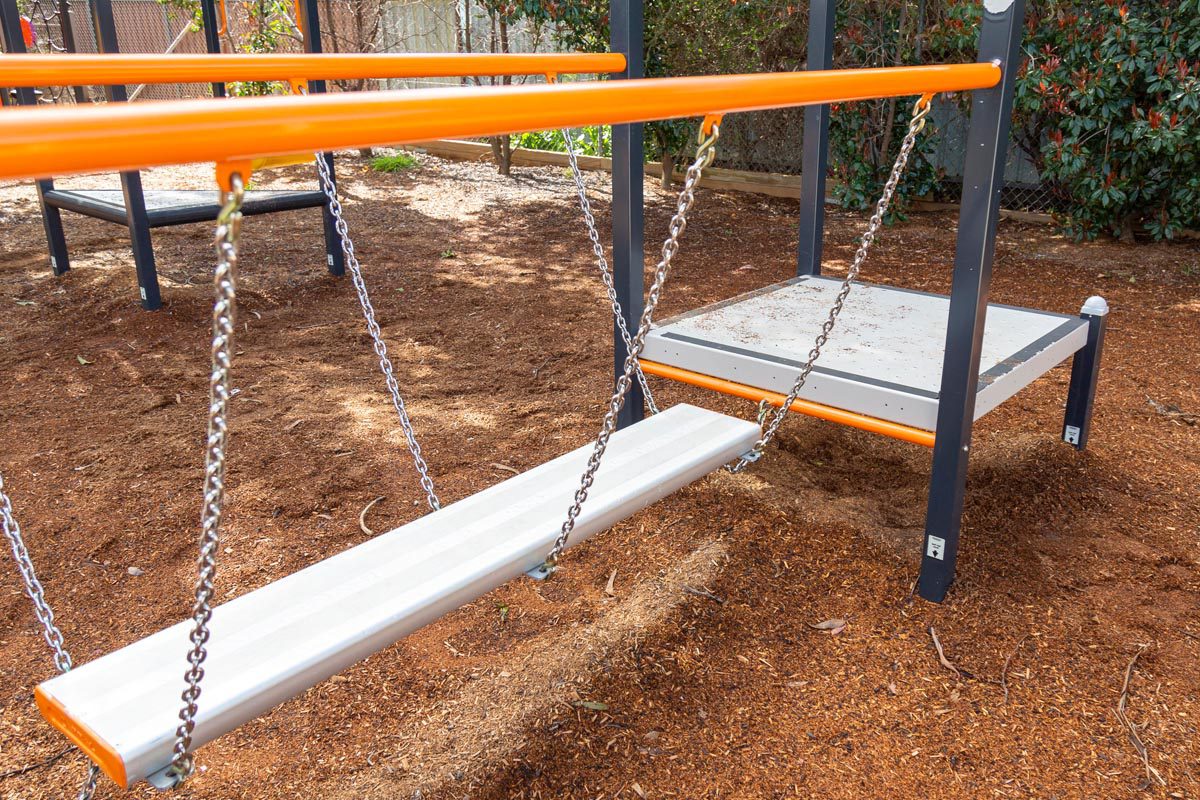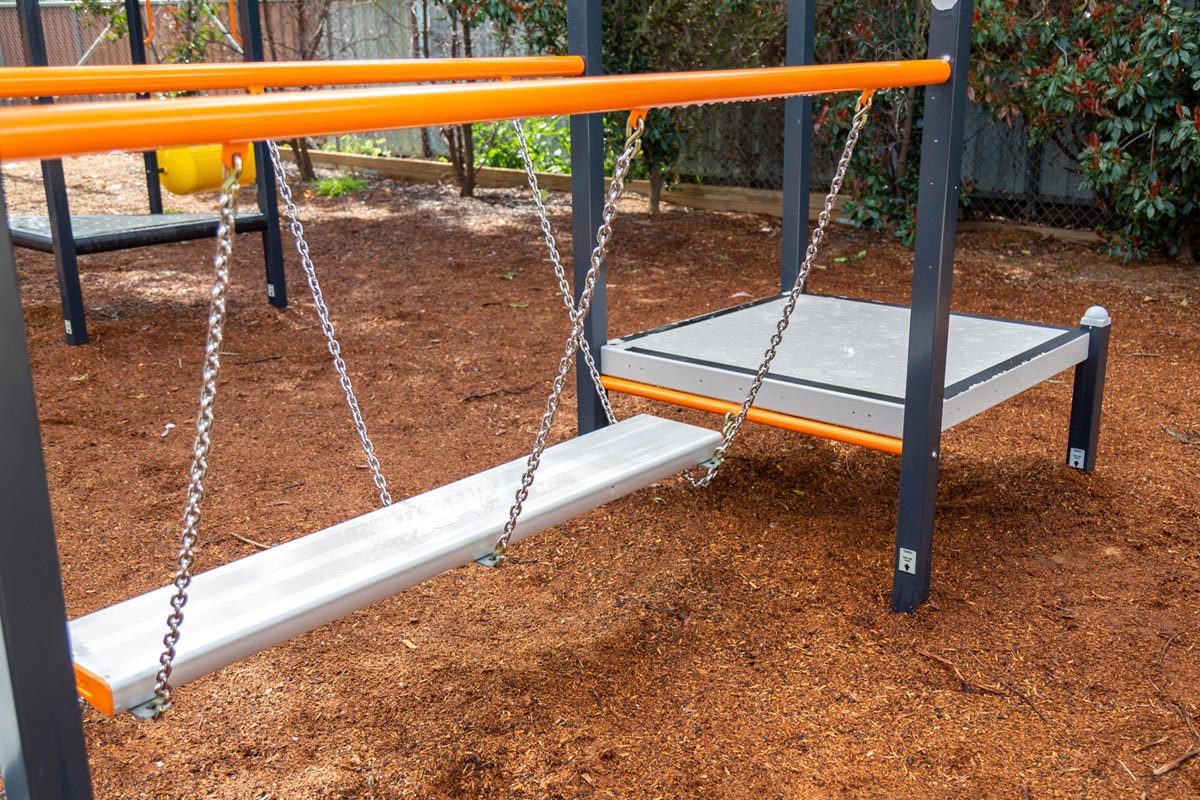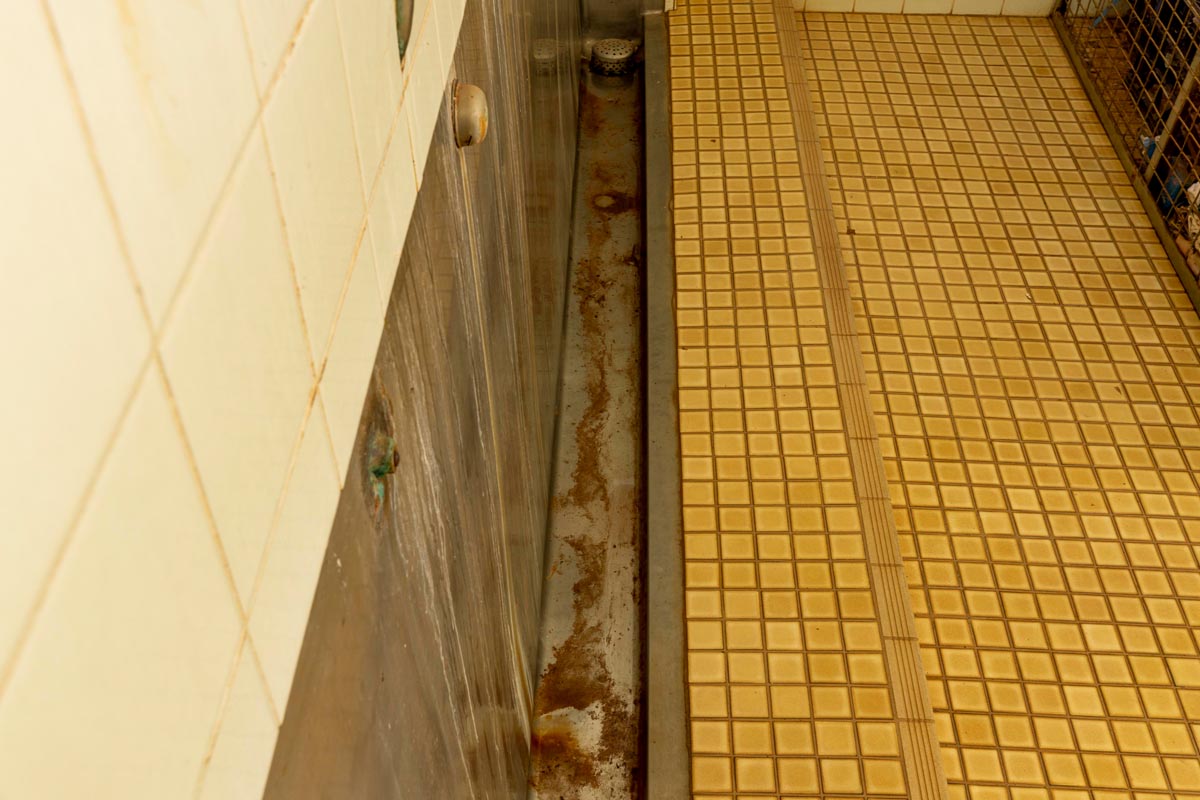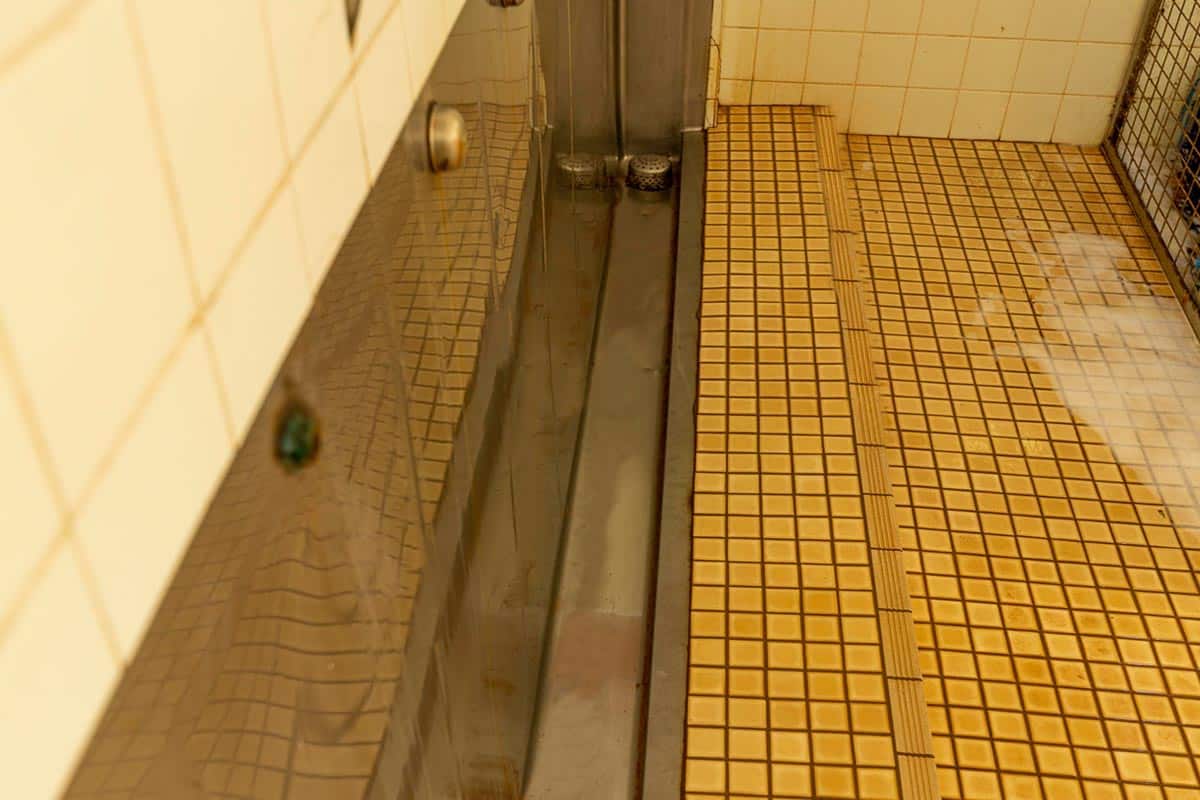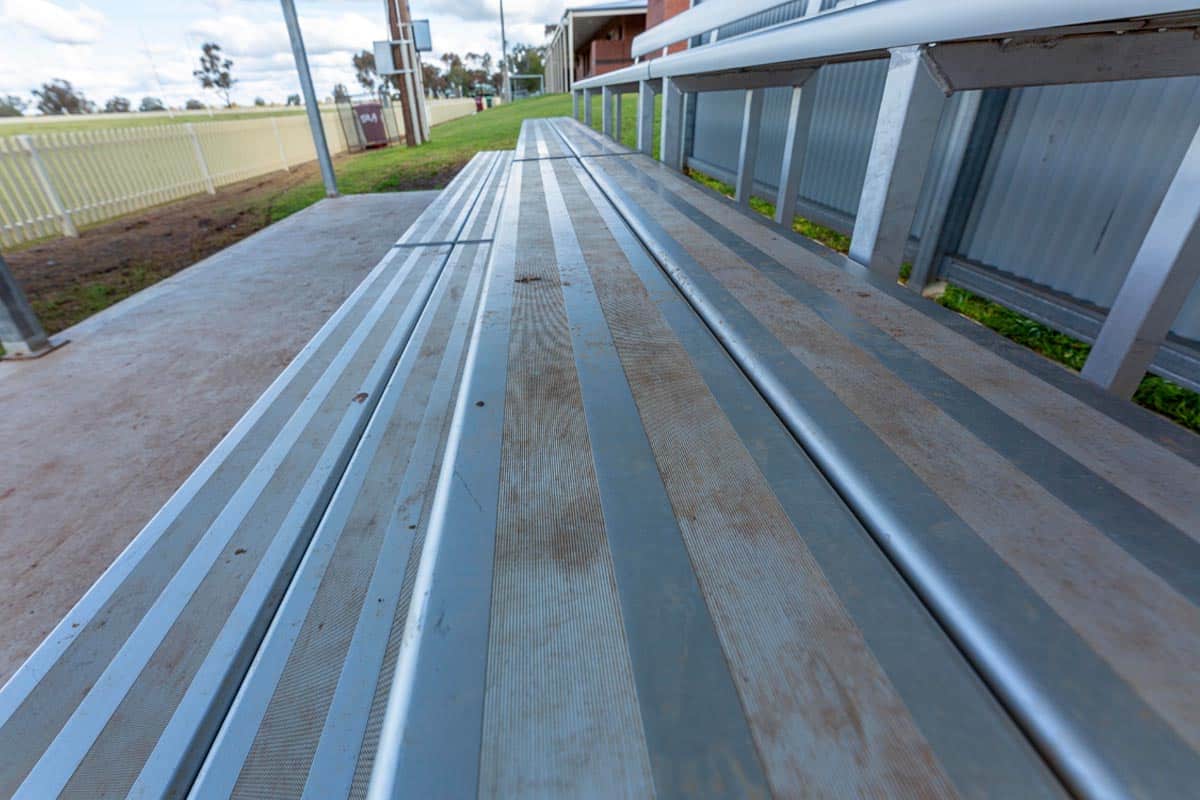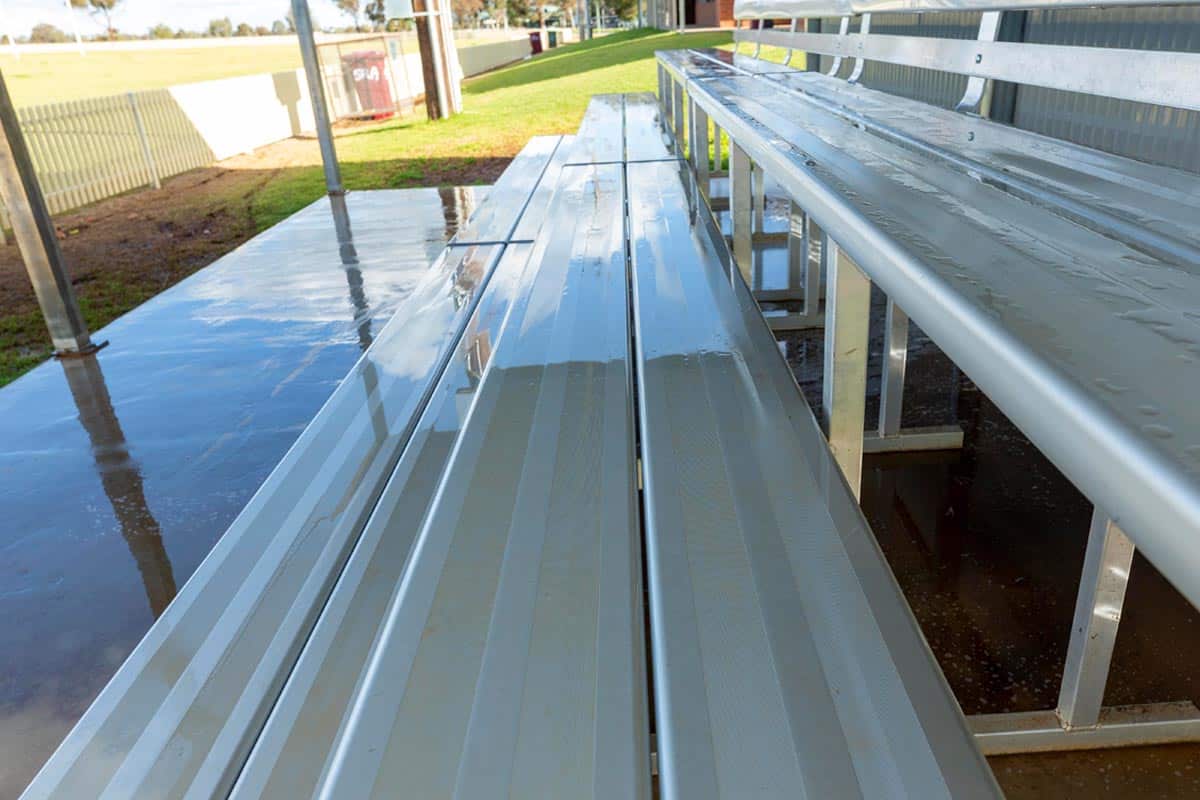 Mobile, self-sufficient unit. Does not need to be attached to a water or power supply
Dual Purpose for high pressure water cleaning or for sanitisation purposes using recommended chemicals and inbuilt foam gun
Assists in meeting Government COVID Safe Cleaning recommendations for schools which include cleaning play equipment and toilets at the end of recess and the end of each day
Easy to set up and use
400 Litre Tank Water Capacity. Foaming Gun to Apply Recommended Chemicals
Quality Honda GX200 motor with 2000 Pump Pressure (psi), and Flow (lpm) 11 ensures superior performance and reliability
4 year warranty for Honda engine. 7 year warranty for trailer
Heavy duty wheels and axles for outstanding weight bearing. Manages uneven challenging terrain easily
Fully Powder Coated Frame
No power cords means electrocution trip hazards are eliminated and offers additional safety for schools and workplace environments
Attaches to a Tractor, Ute or Ride On or similar with the 50mm Tow Ball
Dimensions 3030mm L x 124mm W x 1170mm H
Australian Made, built to last
Interested in what else Felton has to offer? View our wide range of outdoor furniture for schools. We specialise in designing outdoor classrooms and multipurpose outdoor areas
Like to know more about Water Blasters? View FAQs on Water Blasters and the School Blast
A water blaster uses high pressured water to clean various outdoor surfaces. It has a pump powered by a motor which forces water out of the specially fitted mouthpiece at high pressure which allows effective surface cleaning.
They are often used interchangeably as both do high pressure cleaning, however the type and extent of the cleaning is what differentiates them. A water blaster works at a higher pressure and flow and results in more effective cleaning than a standard high pressure cleaner.
A water blaster or high pressure water cleaner pressure is measured in pounds per square inch (psi). A water blaster will have a PSI above 1000, whilst a good standard cleaning pressure is often considered around 2000PSI.
The School Blast Water Blaster is powered using a petrol engine which alleviates the issue of using power cords and losing power as it travels along long extension cords.
The main function of Water Blasters is to clean surfaces using high pressure water. The School Blast is a cold water blaster which provides effective cleaning with cold water at the specified flow and psi.
The School Blast water blaster can be used for high pressure cleaning on all outdoor surfaces. This includes playgrounds, steps, exterior walls, tables and chairs, playground equipment, grandstand seating, bins and toilets. Follow the instruction manual for recommended pressure settings.
For sanitation and germ elimination, use recommended chemicals as specified in the instruction manual.
The Honda engine on the School Blast comes with a 4 year warranty and the School Blast trailer includes a 7 year warranty.
More about the School Blast

A new innovation from Felton Industries- the School Blast is a high-pressure water blaster that effectively lets you clean dirty and grime covered surfaces with the power of water at 2000 PSI Pressure. You can also make use of Felton's School Blast water blaster to clean and sanitise surfaces using the inbuilt foam gun and recommended chemicals.
The School blast is a high-pressure water blaster that operates on a powerful Quality Honda GX200 motor to give you the most satisfying results in keeping your outdoors clean and shiny. It is ideal for schools, sportsgrounds, showgrounds or any large venue where cleaning outdoor surfaces are paramount. The School is a conveniently mobile unit which requires no connection to a power or water source while operating, meaning that you can clean anywhere including remote locations with ease.
This high-pressure water blaster by Felton Industries also lets you sanitise surfaces, which has become increasingly important with COVID-19 and means you can readily keep your venue clean and safe. The School Blast is suitable for all the surfaces including outdoor areas and surfaces, floors, roofs, degreasing, cleaning bins, washing vehicles and equipment. No matter what the surface is or how stubborn the dirt or stains are, the School Blast will take care of it with its high-pressure water blaster abilities!
The School Blast is Australian made and built to last with a 4-year warranty on its Honda engine and a 7-year warranty for the trailer. This water blaster comes with heavy duty wheels and axles and can easily overcome and operate on challenging terrains.
Like more information on this high pressure water blaster by Felton Industries, get in touch on 1800 834 016.