WHEELCHAIR FRIENDLY OUTDOOR FURNITURE
If there's one thing that all Australians have in common, it's an appreciation of our great outdoors. Whether in the playground at school, at the local park or at work, at Felton Industries we believe that everyone should have an equal opportunity to participate. That's why we include wheelchair friendly designs as a standard feature of our premium, outdoor aluminium furniture range.
Our wheelchair friendly furniture can be customised to suit specific requirements. Height, length and seat arrangements can all be adjusted to suit your particular needs. If your situation calls for something that makes an impact, we can powder coat your furniture in six vibrant colours.
Call our team today on 1800 83 40 16 for expert advice on the right solution for you.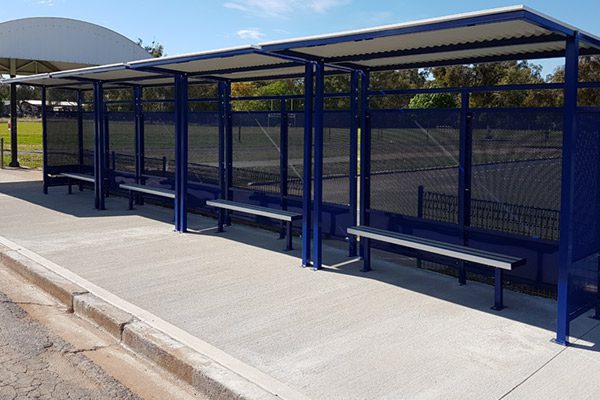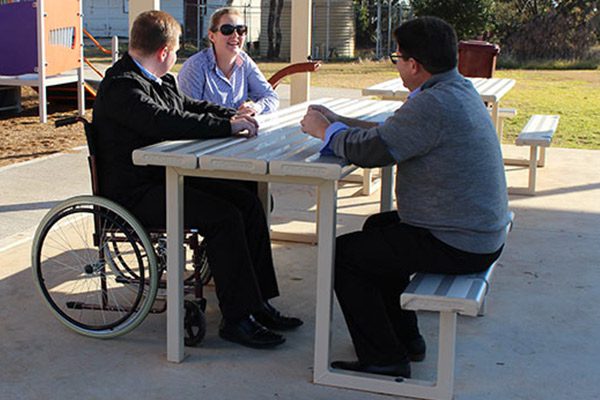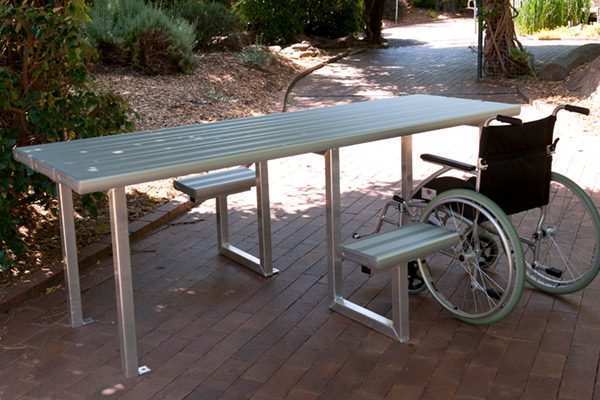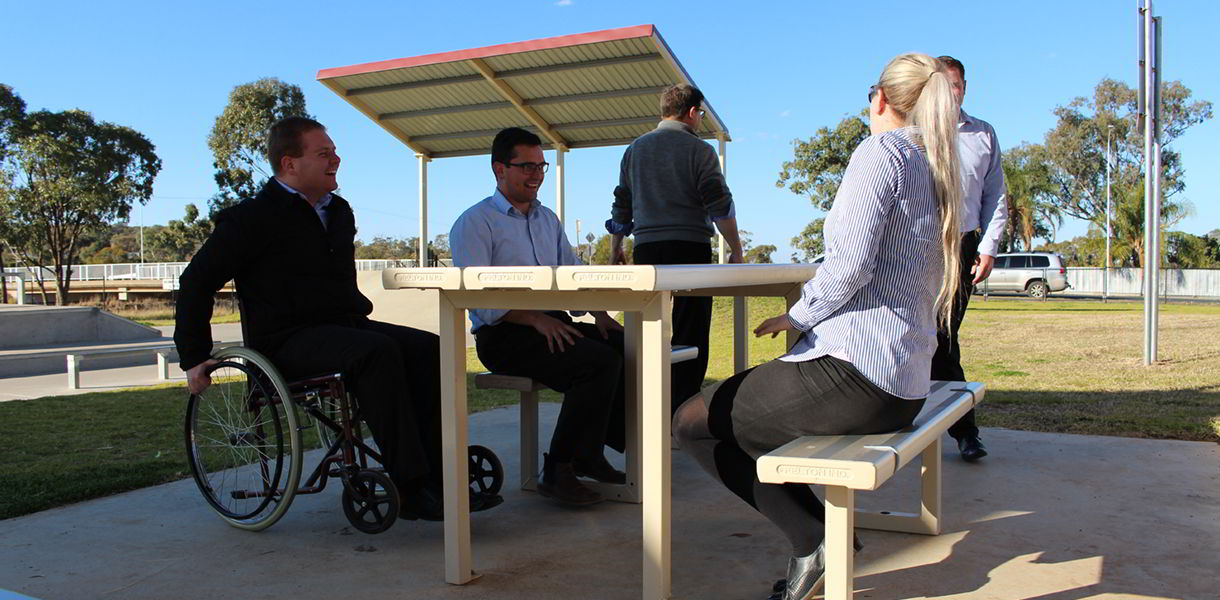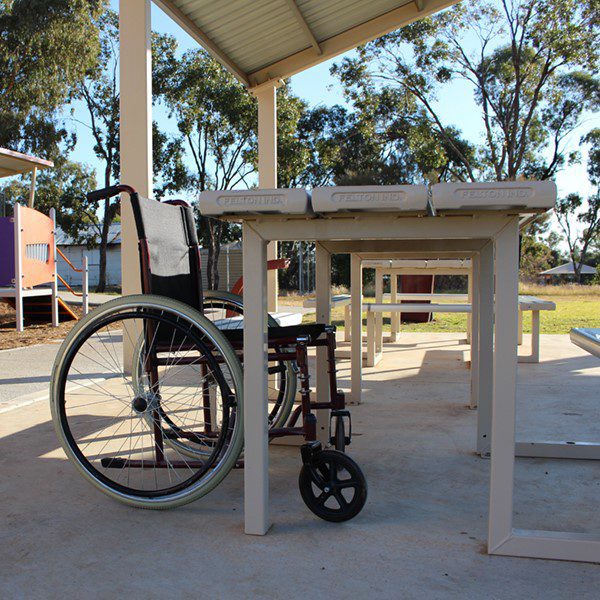 Wheelchair Friendly Settings
If you would like any assistance or further information about our wheelchair friendly settings, get in touch today on 1800 83 40 16 or via our contact page.