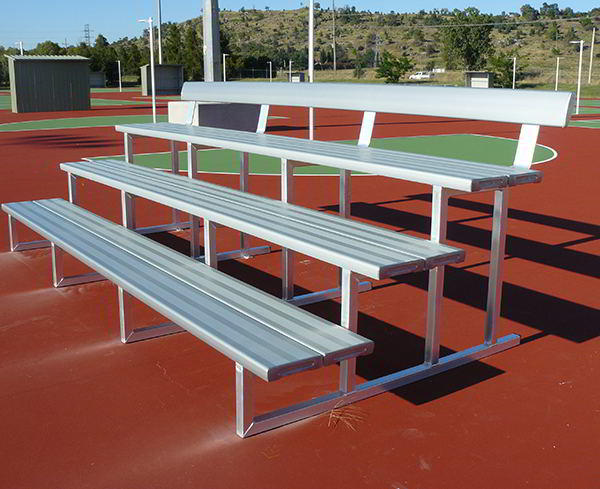 Grandstands and Outdoor Seating Projects for Sports Clubs and Associations
We work with a wide range of sports clubs to supply their spectator seating including grandstands, bench seating and gym & change room fit outs. Whether a large football club or small bowling club we can work with you to create the outdoor space you are looking for. Our range of seating includes, portable, in-ground or above ground seating and we can customise to suit an organisation's particular requirements.
We also support sports clubs grant applications and provide expert advise on the pros and cons of seating options as well as how to work with councils and other associations.
Our outdoor furniture is certified Australian made, of the highest quality and safety. Take a look through some of our projects with sports clubs and organisations and be inspired!
View our most popular products for sports clubs.
Get in touch to see how we can help your organisation make the most of their outdoor area.