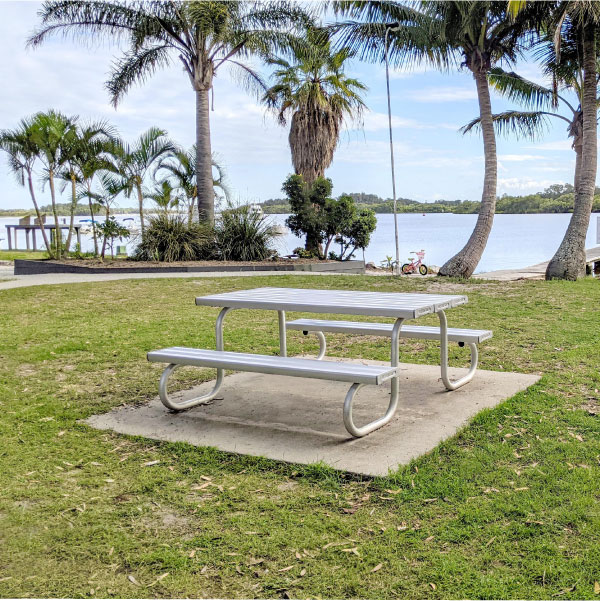 Outdoor furniture for Resorts, Commercial and Residential
There is nothing like creating outdoor areas that are welcoming and inspiring for guests and residents. We work with a resorts, aged care facilities and other commercial and residential organisations to supply outstanding seating options that make getting outside a must. Whether to socialise or for quiet time, having the right seating is fundamental to building a wonderful experience.
Our resort quality outdoor furniture is certified Australian made, of the highest quality and safety. Take a look through some of our projects with resorts, aged care facilities and organisations and be inspired!
Need help deciding? Call our friendly team today on 1800 83 40 16 to find the right solution for your organisation.