Sport Clubs Shelter, Seating & Grandstands
Premium Quality Shelter, Seating and Grandstands For Sport Clubs, Ovals and Showgrounds
Felton Industries is Australia's premium supplier of Sport Club Shelter, Seating and Grandstands. As Australia's leading designer and manufacturer of grandstand seating and outdoor shelters, we can assist with all your Clubs' shade and seating needs, from sheltered grandstands, to shaded areas for team benches and tiered seating.
All our seatng, shelters and grandstands are made from premium quality aluminium providing outstanding strength and durability. They are built for Australian conditions and will not rust or fade. They require minimal maintenance and are 100% Australian made.
Need help deciding? Call our friendly team today on 1800 83 40 16 to find the right solution for your Sports Club.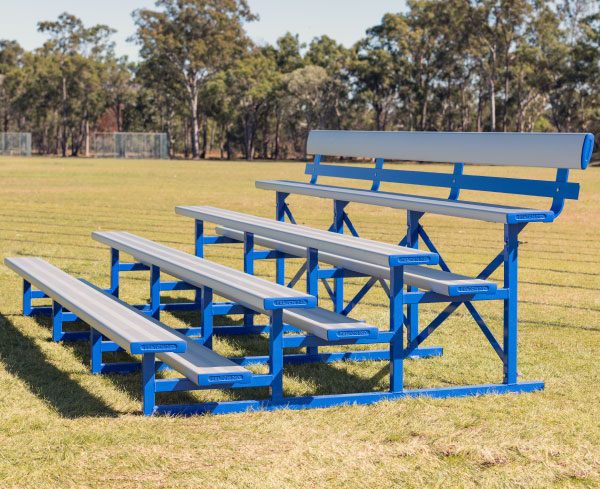 View our most popular Grandstands, Bench Seats and Shelters for Sport Clubs

See how others have used our Grandstands and Shelters
We also offer a great range of Bench Seating, Tables and Chairs and Gym Changing Room Seating perfect for Sports Clubs
If you would like any assistance or further information about our Australian made outdoor furniture, get in touch today on 1800 83 40 16 or via our contact page.